Dr. McKee was raised in Summit County. After finishing up his bachelor's degree with a dual major in Science and Speech & Hearing Science at Portland State University, he received his DDS with honors from Indiana University School of Dentistry in Indianapolis, IN. While in school, Dr. McKee received numerous awards as well as gained additional education and training on his own with a focus on CEREC Crowns, Invisalign, and the placement of dental implants. 
Dr. Mckee enjoys spending time with his wife, Christina and their six kids. As a family, they spend time training for marathons and going to basketball tournaments for their kids.
meet our team of professionals
We are incredibly grateful for our exceptional team who work tirelessly to ensure our patients receive top-notch dental care and a warm, welcoming experience.
Mel has been in the dental field for over nine years. She started working in San Francisco assisting at her cousin's endodontic practice. She fell in love with the experience and decided to get her RDA license. Mel has been with Dr. McKee and his offices for almost four years now. Mel takes on multiple roles in the office but loves being as involved with the patients as she can. Mel loves the challenge of advancing her knowledge in the dental field and helping patients stay educated on their dental health. 
When Mel is not at the office, she loves hiking with her husband and dogs, playing volleyball, camping, and staying active.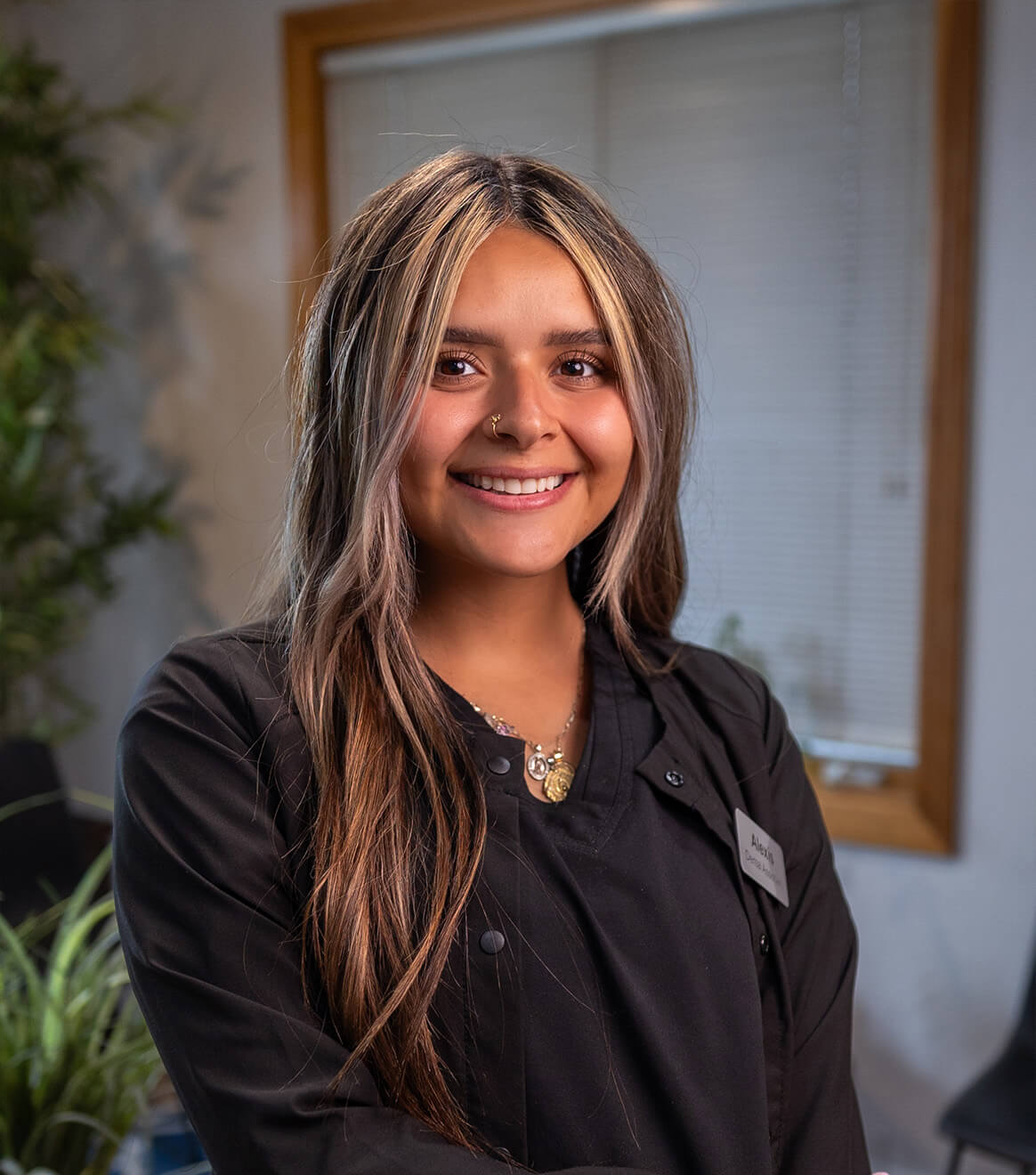 Front Desk/Dental Assistant
Alexis has been in dentistry for three years. She started right out of high school as an assistant and fell in love with this field instantly; the science and technology in dentistry are so fascinating to her.
She was born and raised in Heber. When she's not at work, she loves hiking and being outdoors with her fiancé. Alexis also loves spending time with her family and three younger siblings.
Jennifer is a Registered Dental Hygienist who loves learning and sharing that knowledge with her patients.  Jennifer is always expanding her knowledge in the field and is excited to see what she can bring to the office, in patient comfort and care. She has traveled quite a bit and is saving to participate in dental humanitarian trips abroad. Being a Florida native, she loves sunshine, water, and diving–Fiji is on her bucket list.
Kiera is new to our practice, but not new to the dental field; She was a dental assistant 16 years ago before she became a mother of two. Now that she is back at work, Kiera loves getting to know and helping patients. Her goal is to make their dental experience the most enjoyable and comfortable one in the chair. Outside of the office, Kiera enjoys spending time with her husband, family and friends, watching her son play football and her daughter dance and sing. Her goal is to travel the world with her family!
Michelle grew up in Park City. She graduated from SLCC in 2016 with her Associates in Dental Hygiene. She moved to Midway in 2018 and has worked for Heber Valley Dental since 2021. She is very excited to be a part of such an awesome and knowledgeable dental team. She is excited to meet new patients and make the dental experience a positive and enjoyable experience for everyone. Michelle specializes in patients with dental anxiety and is also laser certified. 
In her spare time, Michelle loves to spend time with her family and enjoys the outdoors. Some of her hobbies are running, hiking, and baking.
Daniel has been dental assisting for 5 years and loves the opportunity the job brings to establish close relationships with those he helps. He looks forward to coming to work everyday so that he can get to know someone new. His goal at work is to help make everyone's day just a little bit better. Some interesting things about Daniel are that he loves his wife and little girl, he loves music and expressing himself through his guitar playing, and he's 6 foot 5.